Podcast: Play in new window | Download (Duration: 5:28:43 — 376.2MB)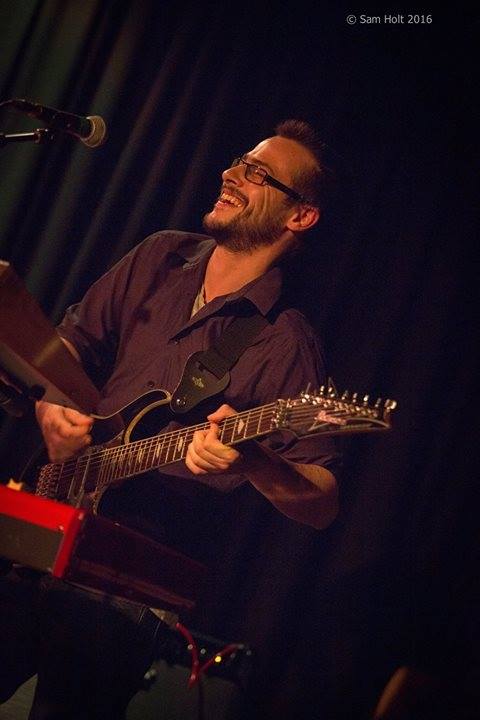 This week's show is a continuation of the 250th show celebrations, featuring a Top Ten of albums since 2000 from Daniel Zambas, keyboard player and guitarist with Manchester-based band We Are Kin. As you'd expect from a gentleman of eclectic tastes like Dan, it's a pretty interesting bunch!
Add Progradar's Picks, a clutch of new releases, and yet more music from the archives and you've got one monster of a podcast!
---
King Crimson – Larks' Tongues In Aspic (Part II) (07:23) from Larks' Tongues in Aspic, 1973
The C:Live Collective – The Fifth Estate – Part One (The Dictator Speaks) (11:51) from The Age Of Insanity, 2018
Gleb Kolyadin – Insight (04:12) from Gleb Kolyadin, 2018
IO Earth – Madness (08:34) from Solitude, 2018
A Silent Sound – Setting Foot On The Hills (08:18) from Compass, 2017
Sonar With David Torn – Waves And Particles (07:54) from Vortex, 2018
Lazuli – Mes amis, mes frères (05:47) from Saison 8, 2018
Weend'o – Angel Dust (08:20) from Time of Awakening, 2018
Jem Godfrey & Simon Godfrey – Answer 7 (Simon) (04:18) from Six Questions, Twelve Answers, 2018
Lydian Collective – Overnight (06:57) from Adventure, 2018
Snarky Puppy and Metropole Orkest – The Curtain (15:09) from Sylva, 2015
The Albion Band – Thieves Song (04:31) from The Vice Of The People, 2012
Show of Hands – The Napoli (03:11) from Arrogance Ignorance and Greed, 2009
Frost* – No Me No You (06:05) from Milliontown, 2006
Paul Weller – Can You Heal Us (Holy Man) (03:41) from Wild Wood, 1993
Rosie Vela – Interlude (04:07) from Zazu, 1986
Steely Dan – Deacon Blues (07:37) from Aja, 1991
The European Perspective Top 250 – Daniel Zambas
Echolyn – All This Time We're Given (07:59) from I Heard You Listening, 2015
Bent Knee – Nakami (05:20) from Say So, 2016
Bent Knee – In God We Trust (05:21) from Shiny Eyed Babies, 2014
Emmett Elvin – Harmonium Phosphate (03:34) from Bloody Marvels, 2014
Mike Keneally – Cat Bran Sammich Pt.1/You Named Me/Cat Bran Sammich Pt.2 (08:09) from Scambot 1, 2009
N.y.X. – The Paper (Titles & Subtitles) (05:25) from The News, 2016
Radiohead – Life in a Glasshouse (04:35) from Amnesiac, 2001
Shineback – Blog Medley (18:51) from Rise Up Forgotten, Return Destroyed, 2013
The Fierce And The Dead – Part 6 (The 8th Circuit) (03:57) from Magnet, 2015
Trojan Horse – Paper Bells (05:40) from World Turned Upside Down, 2014
Barenaked Ladies – Enid (04:08) from Gordon, 1992
David Sylvian – Silver Moon (06:19) from Gone to Earth, 2004
Genesis – The Cinema Show (10:41) from Selling England by the Pound, 1973
Progradar's Picks
Shadowlight – Unending (11:53) from Stars Above The City, 2018
Riversea – Blasphemy (05:34) from The Tide, 2018
Dream The Electric Sleep – The River Current (06:47) from The Giants' Newground, 2018
Spock's Beard – To Breathe Another Day (05:38) from Noise Floor, 2018
Big Big Train – Pick Up If You're There (13:40) from The Difference Machine, 2007
Richard Thompson – Sibella (04:15) from Mock Tudor, 1999
Be-Bop Deluxe – Blazing Apostles (04:30) from Sunburst Finish, 1976
North Atlantic Oscillation – Dust (07:28) from The Third Day, 2014
Nic Jones – Canadee-I-O (06:00) from Penguin Eggs, 1980
Bluetones – Talking To Clarry (06:53) from Expecting To Fly, 1996
Roy Harper – The Same Old Rock (12:25) from Stormcock, 1971
Spock's Beard – Made Alive Again/Wind At My Back (08:28) from Snow, 2002