Podcast: Play in new window | Download (Duration: 4:20:18 — 297.9MB)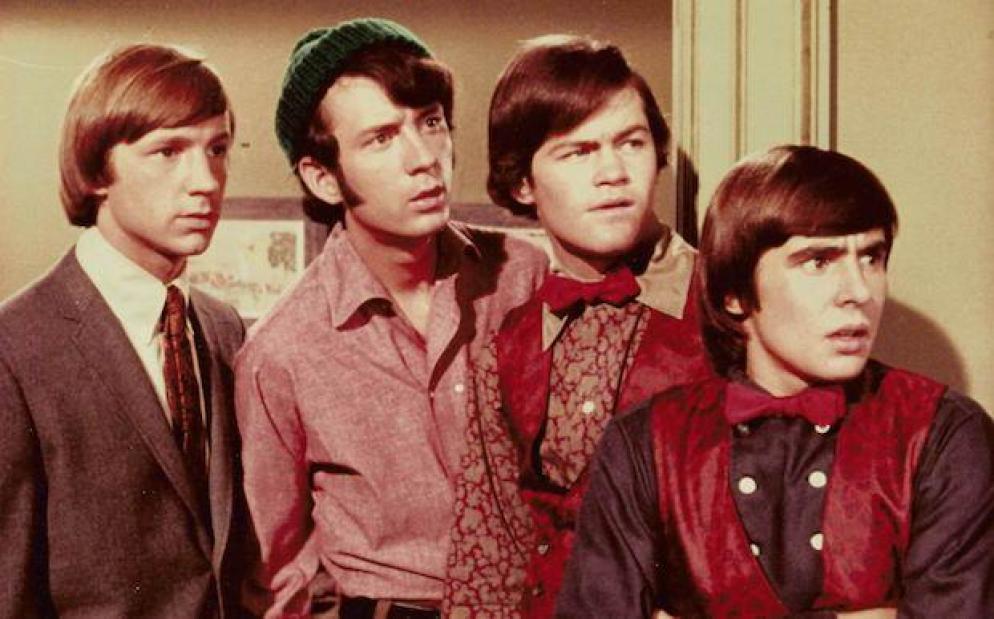 In a break from the European Perspective 250s, this week's show is given over entirely to cover versions – some prog, and some not so prog! This is the first of two cover versions specials, with the other being published next week.
Thanks to Yvette Williams Elliott, Jordan Brown, Jeramy Essary, Jon Hunt, Rick Easton, AJ Giordano, Leo Trimming and James Turner for suggesting many of the tunes in this show!
---
Morse/Portnoy/George – Pleasant Valley Sunday (04:45) from Cover To Cover, 2006 (originally by The Monkees)
Morse/Portnoy/George – Tuesday Afternoon (06:33) from Cover To Cover, 2006 (originally by The Moody Blues)
Morse/Portnoy/George – Maybe I'm Amazed (04:03) from Cover To Cover, 2006 (originally by Paul McCartney)
Morse Portnoy George – Southern Man/Needle And The Damage Done/Cinnamon Girl (10:19) from Cover 2 Cover, 2012 (originally by Neil Young)
The Be Good Tanyas – For The Turnstiles (04:27) from Hello Love, 2006 (originally by Neil Young)
Prelude – After the Goldrush (Single Version) (02:10), single, 1974 (originally by Neil Young)
Cowboy Junkies – Powderfinger (05:46) from The Caution Horses, 1990 (originally by Neil Young)
Rush – Mr. Soul (03:51) from Feedback, 2004 (originally by Neil Young)
Dave Grohl, Taylor Hawkins & Nick Raskulinecz – Overture (03:56) from 2112 (40th Anniversary), 2016 (originally by Rush)
Alice In Chains – Tears (04:21) from 2112 (40th Anniversary), 2016 (originally by Rush)
Steve Morse – La Villa Strangiato (09:29) from Prime Cuts, 2005 (originally by Rush)
Kevin Gilbert – Back in N.Y.C. (06:38) from Supper's Ready, 1995 (originally by Genesis)
Richard Sinclair – For Absent Friends (03:12) from Supper's Ready, 1995 (originally by Genesis)
Over The Garden Wall – Firth of Fifth (09:26) from Supper's Ready, 1995 (originally by Genesis)
Mike Kenneally – Time Table (06:16) from After The Storm: For the Survivors of Hurricane Katrina, 2006 (originally by Genesis)
Daevid Allen & Solid Space – Visions of Angels (06:58) from The Fox Lies Down: A Tribute To Genesis, 2005 (originally by Genesis)
The Flower Kings – Cinema Show (11:57) from The Road Back Home (Best Of), 2007 (originally by Genesis)
Argos – Cosmic Circus (07:22) from A Flower Full of Stars – A Tribute to the Flower Kings, 2011 (originally by The Flower Kings)
Tinyfish – Jealousy (04:02) from A Flower Full of Stars – A Tribute to the Flower Kings, 2011 (originally by The Flower Kings)
Sky Architect – Silent Sorrow (08:12) from A Flower Full of Stars – A Tribute to the Flower Kings, 2011 (originally by The Flower Kings)
Shineback – And Dream Of Sheep (02:58), previously unreleased, 2013 (originally by Kate Bush)
Frost* – Here is the News (03:52) from 2008 tour sampler, 2008 (originally by Electric Light Orchestra) Rick Easton, AJ Giordano
Def Leppard – 10538 Overture (04:31) from Yeah!, 2006 (originally by Electric Light Orchestra)
Patti Smith – Gloria (05:58) from Horses, 1975 (originally by Van Morrison)
The Byrds – Mr. Tambourine Man (02:34) from Mr. Tambourine Man, 1965 (originally by Bob Dylan)
Jimi Hendrix Experience – All Along the Watchtower (04:01) from Electric Ladyland, 1968 (originally by Bob Dylan)
Big Big Train – Master Of Time (07:45) from Far Skies Deep Time, 2010 (originally by Anthony Phillips)
Rewiring Genesis – The Lamia/Silent Sorrow In Empty Boats/The Colony Of Slippermen (18:50) from A Tribute to The Lamb Lies Down on Broadway, 2008 (originally by Genesis)
Tin Spirits – Back in NYC (05:42) from Wired to Earth, 2011 (originally by Genesis)
Unitopia – Genesis Medley (10:10) from Covered Mirror Vol. 1 – Smooth as Silk, 2012 (originally by Genesis)
Unitopia – Calling Occupants of Interplanetary Craft (06:32) from Covered Mirror Vol. 1 – Smooth as Silk, 2012 (originally by Klaatu/The Carpenters)
Unitopia – Rain Song (07:02) from Covered Mirror Vol. 1 – Smooth as Silk, 2012 (originally by Led Zeppelin)
Amanda Palmer – Fake Plastic Trees (05:22) from Amanda Palmer Performs The Popular Hits Of Radiohead On Her Magical Ukulele, 2010 (originally by Radiohead)
Marillion – Fake Plastic Trees (05:09) from Unplugged At The Walls, 1998 (originally by Radiohead) James Turner
Show of Hands – Fake Plastic Trees (04:48) from Covers, 2000 (originally by Radiohead) Leo Trimming
Richard Thompson – A Legal Matter (03:23) from 1000 Years of Popular Music, 2003 (originally by The Who) James Turner, sort of
Phish – 05:15 (06:20) from Live Phish 14, 1995 (originally by The Who)
Morse/Portnoy/George – I'm Free/Sparks (6:36) from Cover To Cover, 2006 (originally by The Who)
Smash Mouth – I'm a Believer (03:06) from Shrek (Soundtrack from the Motion Picture), 2001 (originally by The Monkees)